THE EMPIRE OF JAPAN
Introductory Activity
What is your name in Japanese?
Go to
JAPANESE TRANSLATOR
or
GOOGLE TRANSLATE
and look up your name in Japanese.
Make a name card with both your Japanese and English names on it and place it on your desk during each lesson.
Accessing Prior Knowledge
Complete this
GOOGLE FORM
so I can find out more about you and what you know about Japan.
BEFORE WORLD WAR II
New Information
Here is a link to the
ToonDoo
overview of Japanese history from ancient to recent times that we did in class.
Task 1: MU Dictionary


Imperialism:
A nation, often run by an emperor or empress, that increases its power by acquiring land, resources and control over other countries.
Nationalism:
Extreme devotion and loyalty to the interests or culture of one's country.

Expansion:
The political
strategy of extending a country's territory by invading and conquering land that belongs to other nations.
Choose one more of your own!
DURING WORLD WAR II
Japan and World War II


Cause and Effect
The link between what causes (or motivates) an action and the effects of that action. History provides countless examples of the link between these two factors.
Task 1: Individual task
The knowledge and skills you develop in this task will directly relate to your upcoming assessment task, which will be a further exploration of Cause and Effect. Please keep that in mind as you are working.
Using the link below, choose and report on 5 key events or developments relating to Japan's involvement in World War II, including the lead up and aftermath.




You may present your findings in any style you choose, using pen and paper or your laptops.




You may consult with those sitting around you, but you must each create your own work.




You will submit your work at the end of class.
Link:
http://www.ushmm.org/wlc/en/article.php?ModuleId=10005155
Information to include:
Date




Title of event




Brief description of event




Countries involved




Information Source



Presentation ideas:
Written report with subheadings

Annotated drawings

Annotated images

A idea of your choice - please check with the teacher first
Task 2: Whole class task
Using the result from your work in Task 1, we will create a Cause and Effect timeline as a class, using Capzles.

Here is the link and login details to our class timeline using Capzles.
LINK:
http://www.capzles.com/
#

Username: Year10Japan
Password: Year10Japan

Please feel free to add details and events to this timeline throughout the unit.
Make sure you get your work checked with your teacher before you post.
Information that needs to be included for each event/development:
Title:

Cause or Effect?

Date:

Brief description, including countries involved:

Which other events is it connect to?

An image
International Context
Perspectives
Different people will often have different
perspectives
(or points of view) about the same topic or issue. This may be a reflection of the person's age, gender, education, prejudices or fears. It may also just reflect a lack of information.
Allies, Axis and Propaganda

Part 1: Video
Watch the following propaganda cartoon,
Ducktators
, made by the American company, Warner Brothers.
---
Think about the following questions as you watch.
What countries are represented here?




Whose perspective does this video represent?




What elements of this cartoon point to the fact that it is a propaganda video?




Can you think of any videos you may have seen that may be propaganda videos?




Why is it important to be able to recognise propaganda?
After the video, we will discuss these questions as a class.
Task 1:
Look up the names of the leaders that are represented in the video. Write them in your work workbooks.
Part 2: Photograph
Look at this photograph of the leaders of the Allied powers.
Image source: http://gdb.rferl.org/10D6FB5D-C47A-4EE8-B34C-6A1FB65847C8_mw1024_s_n.jpg
Discuss the following questions with the person sitting next to you:
Is this a propaganda photo? Why or why not?

How is this representation of political leaders different from the way the leaders were represented in the cartoon?
Task 2:
Look up the names of the leaders represented in this photograph. Write them in your workbooks.
Part 3: Map
Your teacher will give you a map of the world and a list of countries that were involved in World War II.




Using one colour to represent the Allied powers and one colour to represent the Axis powers, colour code the countries on the map showing which country is on each side.




Look up the other countries that were aligned with either the Allied or Axis powers and include them in your colour coding.




Use another colour to represent countries that were neutral during the war.




Make a note of countries that may have changed sides during the war and the reasons why their alliance changed.
Key:
Allies and their supporters - colour 1
Axis and their supporters - colour 2
Neutral - colour 3
You may research the countries as a group or by yourself, but each person must colour code their own map.
OUR CAUSE & EFFECT TIMELINE!
Is there anything you'd like to add to our Capzles Cause & Effect Timeline from this lesson?
Be sure to check your work with your teacher before you post.
LINK:
http://www.capzles.com/
Username: Year10Japan
Password: Year10Japan
Go to: My Stuff
Then: My Capzles
Look for: Japan During World War II - Cause & Effect
Select: Edit
Powered by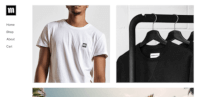 Create your own unique website with customizable templates.