COURSE INTRODUCTION
Task 1: Pre-test
Complete the provided pre-test to help the teacher establish where your Asian historical knowledge is currently at.
Task 2: The physical geography of Asia
In this task, you are going to explore the physical geography of Asia: its land, borders, mountains, seas and rivers. You will need an atlas or Google Maps to refer to.
On the blank map provided, label:
Each country
Major cities within each country
Oceans, seas, gulfs and bays
Major mountains and mountain ranges
Large deserts
Major rivers: eg Mekong, Yangtze, Ganges, Yellow, Brahmaputra, Pearl, Indus
Don't forget to add BOLTSS, and ensure a clear legend is used to identify all of these geographic features.
Task 3:
Asia's political geography and history
Using the article embedded below, complete a Read2Learn Paragraph by Paragraph cycle to
develop an overview of Asia's political geography and history leading into the 20th century and also
develop your comprehension skills and ability to identify key historical facts.
Task 4: Asia's major religionsActivity 1: Buddhism & Hinduism in Asia
Create an annotated map that outlines what Buddhism and Hinduism are, where they are practiced in Asia and to what extent.



Sources to use:
Activity 2: Islam throughout Asia
Powered by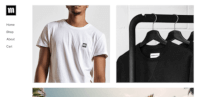 Create your own unique website with customizable templates.