In this Year 10 History elective, we are going to
develop an appreciation of Asia's great traditions. We will study the religions of Buddhism, Hinduism and Islam. We will examine the west's colonial empires and Asia's struggle for independence as well as current issues.
You will also conduct a major historical inquiry, where you develop and explore the history of a chosen Asian nation.
For this subject, you will need:
your netbook




an exercise book

a well-stocked pencil case

MU dictionary (provided by the teacher at the start of the course)
Crucially, you also need to come with an open, inquiring mind; be ready to learn from others, to debate contentious issues, and be willing to listen to and try to understand ideas that may not fit with your own ideas and values.
HISTORICAL CONCEPTS
Throughout our historical studies, we will be addressing different historical concepts. These are:
Evidence
: Artefacts and the remains of buildings or other structures are historical sources. They will potentially tell us something about the past. But sources are not evidence. Evidence is the information or clues you uncover by asking specific questions about a source.
Continuity and change
: The things that stay the same are continuities, whereas the things that change (whether quickly or slowly) are called changes. At any point in time, all societies feature a mixture of continuity and change.
Cause and effect
: the link between what causes (or motivates) an action and the effects of that action. History provides countless examples of the link between these two factors
.
Perspectives
: Different people will often have different perspectives (or points of view) about the same topic or issue. This may be a reflection of the person's age, gender, education, prejudices or fears. It may also just reflect a lack of information.
Empathy
: Historical empathy is thinking about what happened in the past from the perspective of people living at the time.
It is more than knowing what people did; it is understanding why they did it, given their beliefs, customs and values.
Empathy does not mean thinking like a time traveller. That would mean imposing your modern-day values on a culture or people, and judging them by your standards.
Significance
: The definition of significance for a historian includes some of the following:
something (or someone) important to people in the past;
something or someone affecting a large number of people's lives; it may be extreme, or long-lasting;
something relevant about something (or someone) that sheds new light on an issue.
Contestability
: Not everything recorded about the past is a fact. To reach a carefully considered view (a contention) about some event or person in the past, historians examine as many relevant sources of evidence as possible. But this does not mean that all historians come to the same conclusions. This is what we call contestability.
Exam revision
Powered by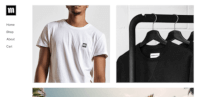 Create your own unique website with customizable templates.