CHINA - TRIUMPH AND TURMOIL
Accessing Prior Knowledge:
We're going to play a quick game to tap into some of your prior knowledge .Go to
kahoot.it
, and enter in the game pin provided by the teacher.
New Information
To get an overview of China's ancient and more recent history, watch "China - Triumph and Turmoil Emperors" on ClickView. As you are watching, answer the following questions:
From 1818 BC, there has been evidence that China has been governed by an

imperial

political system. What does this mean?




What did the First Emperor, Qin Shi Huang-Di, achieve in

260–210 BC

?




How was the Emperor believed to have omnipotence?




What does

autocratic r

ule mean?




What is a

dynasty

?




When was a dynasty overthrown? Who would overthrow an Emperor?




In what dynasty did Confucius (Kong Fuzi) live? What years?




What was Confucius' solution to stop the violence and destruction around him?




What is Confucianism? A religion, or a set of ethical principles?




What are the values of Confucianism?




How is Confucianism still applied in modern China?



CAPITALISM, SOCIALISM AND COMMUNISM
1. Rock, Paper, Scissors
Follow the teacher's instructions in a special game of Rock, Paper, Scissors
2. MU Dictionary
Capitalism:

An economic system based on private ownership of capital, free markets and competition

Socialism: An economic system based on public ownership of industry to create greater equality
Communism:

A system of government in which the state controls the economy, in an attempt to ensure that all goods are equally shared by the people

All definitions taken from: Darlington et al,

History Alive 10,

John Wiley and Sons, 2012
3. Communism PMI chart
Using pgs 26-7 of Humanities Alive 4, complete a PMI chart about communism
CHAIRMAN MAO
Mao Zedong (or Mao Tse Tung) was a Chinese Communist Leader, and an incredibly significant historical figure.
Using the sources below, create a profile of Mao's early life, his rise in the Communist Party and his rule over China.
http://www.bbc.co.uk/history/historic_figures/mao_zedong.shtml
http://edition.cnn.com/SPECIALS/1999/china.50/inside.china/profiles/mao.tsetung/
http://www.nytimes.com/learning/general/onthisday/bday/1226.html
STEP 1: Organizing your information
Before you present your work, you have to conduct some note taking to ensure you are locating KEY FACTS ONLY
Use one of the provided graphic organisers to record your information
You will have to hand write into these graphic organisers
STEP 2: Present your work
Create a cartoon strip (you can hand draw or create electronically using a site like ToonDoo)
Write a biography (minimum 1 A4 page in length)
Create a mind map (use Inspiration or Popplet)
Conduct a newspaper or magazine interview with Mao, exploring his life
Create a scrapbook
STEP 3: Continuity & Change
Think of continuity and change as: the things that stay the same are continuities; whereas the things that change (whether quickly or slowly) are called changes. At any point in time, all societies feature a mixture of continuity and change.
Create a table with 2 columns




At the top of one column put the heading 'Continuity'




At the top of the other column put the heading 'Change'




In the

Continuity column

, write down the things that stayed the same throughout Mao's rule over China




In the

Change

column

, write down the things that

changed throughout Mao's rule over China
S
ee the rubric below for what you will be assessed on for your Chairman Mao work
Communists, Nationalists and China's Revolutions
If you want to know even more about communism in China, watch the Crash Course clip below.
CHINA AFTER MAO
You'd think the Chinese would have been thrilled when Mao died, considering what we've learnt so far about him, right? Not quite...!
To begin with, let's look at these images after Mao's death to get a sense of what the sentiment was like in China at that time. As we're looking at the images, think about:
How did the Chinese people feel about him?

What did they want to continue from his legacy?
Does it seem like they remembered any of the bad stuff that happened under Mao?
Historical significance of Mao
If historical significance is...:
something (or someone) important to people in the past




something or someone affecting a large number of people's lives (it may be extreme, or long-lasting)




something relevant about something (or someone) that sheds new light on an issue



.
..would Mao fit into this?
To understand Mao's significance, complete the table in the document below. Use your knowledge from the previous research task, as well as the sources below, to help you complete this task.
Sources:
Pgs 292-3,

The Book of Rule,

DK Publishers, 2004



A POST-MAO CHINA
Task 1: Venn Diagram
Watch chapters 10 & 11 of 'China: Triumph and Turmoil - Maostalgia' to get an understanding of what China was like after Mao died.




After viewing this, complete a Venn Diagram to examine what stayed the same in China after Deng Xiaoping became leader and what became different.



Task 2: Issue in focus - the Tiananmen Square Massacre
Add to MU dictionary: Revolution

Read this New York Times article from 1989, and answer these questions:
Who were the protesters on Tiananmen Square, and why were they protesting?




What details about the protest and the violent results are offered in the article?




What is martial law, and how did this type of governance affect soldiers' actions and the resulting deaths of so many protesters?




What is meant by "counter-revolutionary rebellion"?




Why did protesters shout, "General strike!"?




In what ways were government officials involved, directly and indirectly, in the revolt on Tiananmen Square, and why?




What details about the violence on Tiananmen Square are offered in the article, and how do these details impact your perception of the events that occurred?




What evidence does the article provide about the events and protests leading up to the massacre at Tiananmen Square?




Why are the protests and massacre at Tiananmen Square so significant to the history of China?



In ClickView watch "Tiananmen Square - The Tank Man". After viewing, you will w

rite a diary entry as if you were the Tank Man. Include:
Your motivations for protesting (think of the reasons why people across China were protesting)
How you felt as you faced the tank
How you felt as you were moved away from the tank
How you feel about the importance of your action, and it's ongoing significance to this day
Powered by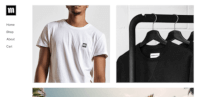 Create your own unique website with customizable templates.